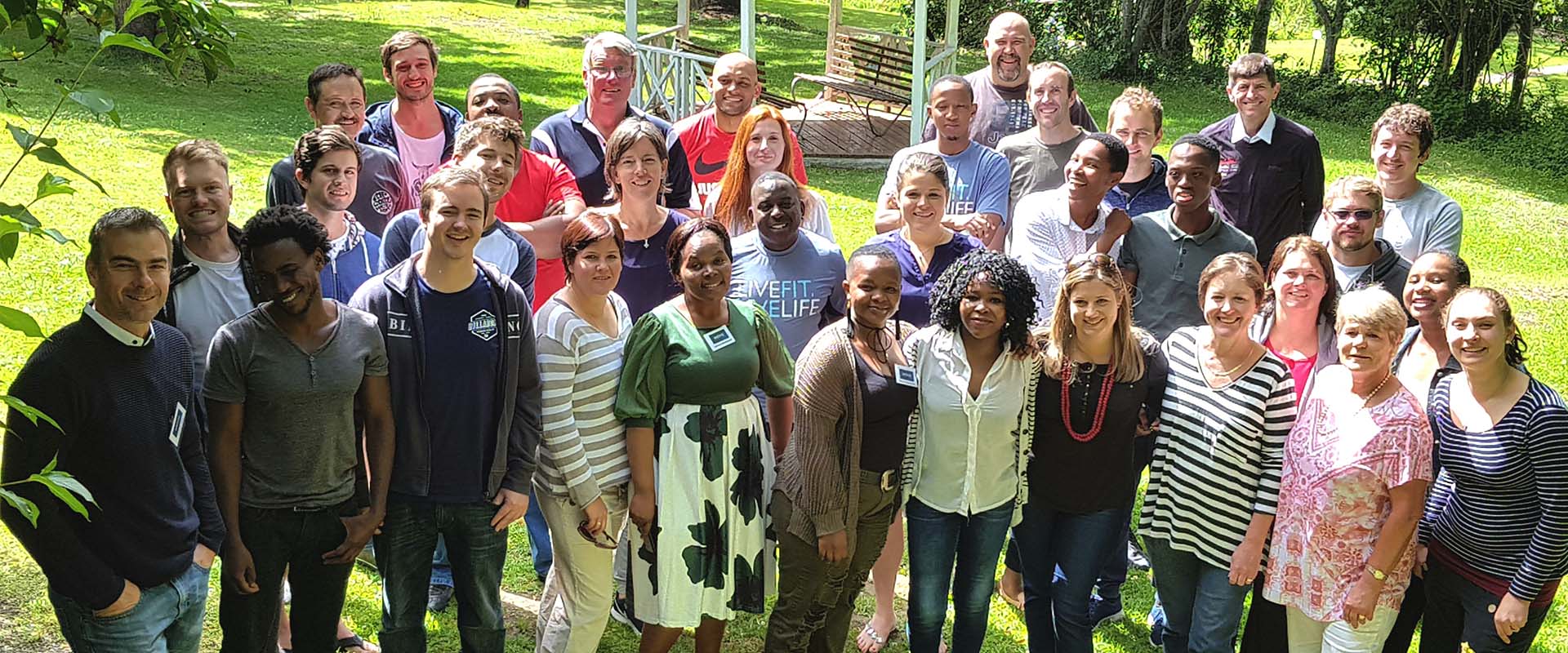 As directors of IMBONO architects, we share a unified customer-centric value system, which unites us and sets us apart in our industry.  We are committed, diligent and willing to surpass the expectations of our clients at all times.
IMBONO FJA Architects CC was founded in February 2004 when FJA Architects CC (Formerly Fjord Jordaan Architects – Est. 1996) merged with one of the first Black Empowerment companies in the Eastern Cape, Imbono Projects Solutions CC (Est. 2002).
Black empowerment is central to the core value system within the organisation. It is imperative that candidates are brought into the company management structure once they have made their way through the system. By guiding candidates through a defined experiential strategy ensures that they are empowered with knowledge gained through day to day experience in the industry. This pathway inevitably begins with a bursary scheme awarded to those candidates in whom we see potential. This is then followed through with mentorship and guidance during their internship period. Phila Jolobe was one of our first bursary scheme recipients and is currently a director within the company heading up the Mthatha office.

Our vision at IMBONO is to remain relevant at all times in an ever-changing and diverse cultural and economic landscape, that is South Africa. This is achieved by investing in talented young professionals; making use of leading technologies and applying the multi-dimensional expertise of our senior architects while they mentor the younger generation. Each project is managed by one of these directors, to ensure that our clients get exceptional, personalized service and has their needs and aspirations met in a timely manner.
At IMBONO we strive to achieve the following with each project:
Maximize potential on all project aspects
Timeous completion within budget
Ensure a positive contribution is made to the Environment, the Community and the Client
Our Capacity & Infrastructure at IMBONO:
We are able to offer exceptional service across the Eastern and Southern Cape.  Our strategic alliances in major centres such as Johannesburg, Cape Town and Durban also enable us to carry out projects throughout Southern Africa.
We are registered with the South African Institute of Architects (SAIA) and the South African Council for the Architectural Profession (SACAP).
All our offices offer Revit, Autocad, Caddie design technology and are fully equipped with the latest IT infrastructure, allowing us to offer quality service.
COMPANY PROFILE
DOWNLOAD PDF
Fjord
I have 27 years experience in the industry.  I'm an avid mountain biker and love health and fitness.
Reason for becoming an Architect
The family tradition is structural engineering but I was exposed to the architectural department during a career assessment at University. The rest is history.
Best part of being an Architect
Challenges excite me.  I especially like creating enjoyable spaces that balance art and reality.  I love the challenge of trying to read a client's mind and then meet their expectations.
Most thrilling part of the industry
My love for challenges that seem impossible is what drives me.  Resolving problems in an aesthetic way with less impact on energy consumption.
Best project to date
The Reserve Bank in East London is a project that I am most proud of.  This project involved converting the old Reserve Bank, which is a heritage building, into a fully functional secure bank with all the technology required, without losing the history of the building.
Basil
I am born and bred in the Eastern Cape. I am a dedicated family man and love being involved in all the activities relating to my children's education, as well as being involved in community organisations.  Free time is spent on the golf course with friends and family.
Reason for becoming an Architect
I knew from an early age that I wanted to somehow be involved in the built environment industry when I witnessed the construction of the Cathcart school hostel where my parents taught.  After initially considering engineering as a career, I realized that architecture is the career best suited to combining the art and science aspects of a building project.
Best part of being an Architect
I enjoy the different daily challenges offered by the built environment industry – from creative design to optimal space planning and managing projects with a diverse range of people.
Most thrilling part of the industry
Optimal space planning, as well as cost management and the constant desire to improve productivity without compromising our quality standards.
Best project to date
The Twizza projects have, to date, been the most challenging and rewarding.  At Imbono, we have nurtured a mutually respectful relationship with Twizza, from the initial development of Twizza to the new bottling premises in Middelburg, Mpumalanga, and Cape Town.
The Twizza projects :
The Twizza projects have all offered a wide range of architectural challenges:
Optimal space design, integration of production equipment, as well as building and time management (from initial project inception, design and construction to bottling the first cooldrink took less than one year on the Middleburg plant).
Phila
I was a professional rugby player in my younger days but I now only enjoy the odd "social" game when I'm not spending time with my young family.
Reasons for becoming an Architect
My second name means 'building' so I've always seen myself getting into architecture.  My recognizable talent in art classes and technical drawing proved that my passion for architecture went beyond a mere name.
Best part of being an Architect
I love the challenge of creating spaces that are useful to those moving in and around them.  Problem-solving and satisfied clients also excite me.
The most thrilling part of the industry
The responsibility that we as architects have to society because of the effects buildings have on those in an around them, is what thrills me the most.
Best project to date
I am still young and haven't developed my masterpiece yet but I have learnt a great deal from every project I've been involved with. I can't wait for this achievement.
Hubert
I enjoy people, life is about experiences and with each experience that we live we create a story of our lives. At the end of it all I hope to have created a story that has contributed positively to those around me.
Reason for becoming an Architect
Since I was a child there was never any doubt in my mind that I would become an architect, the idea of working in a creative industry combined with a career which is centred on finding solutions and partnering with clients appealed to me. Architecture has been nothing less than what I envisioned.
Best part of being an Architect
Architecture is about creating space. The spaces that we create affect the daily lives of the people who experience them. The process of working with a community from the development of small simple ideas, taking them through the process of design development and ultimately a completed built project is very rewarding. In each project I learn something new about myself and about the society in which we live.
The most thrilling part of the industry
I enjoy all aspects of the industry. Whether it's about working towards a client's desired financial return or whether is about delivering a community based project-they all provide opportunities for growth and development. In recent years green and urban regeneration projects have garnered much of my attention- addressing social issues through urban regeneration is to be considered a unique opportunity of our time.
Best project to date
One of the benefits of working in the eastern cape is that you are exposed to a wide variety of projects. This allows for one to develop ones skill holistically- allowing for influences from heritage, commercial, industrial and green projects-this certainly makes for a more informed approach to design solutions.
Product Testing Institute is a building designed to facilitate research and innovation in the field of product lifecycle testing.  This project received a 6 Star Green rating from the Green Building Council of South Africa, which is awarded for world leadership in green building design.  This was the first building outside of Cape Town and Johannesburg to be awarded a 6-star rating.
The New Engineering building on NMMU North Campus was another great project which called for a design approach that addressed the issues of living and learning spaces. Connection of these internalised learning spaces to the green outdoor campus was central to the design concept.
Port Elizabeth and the Eastern Cape has a wealth of heritage buildings and Imbono as a company have had a substantial involvement in the conservation and restoration of a number of heritage building. The Restoration of a heritage site at 46 Park Drive in St Georges Park, Port Elizabeth was a very rewarding project and was awarded a SAPOA Award of Excellence for the completed project.
COMPANY PROFILE
DOWNLOAD PDF